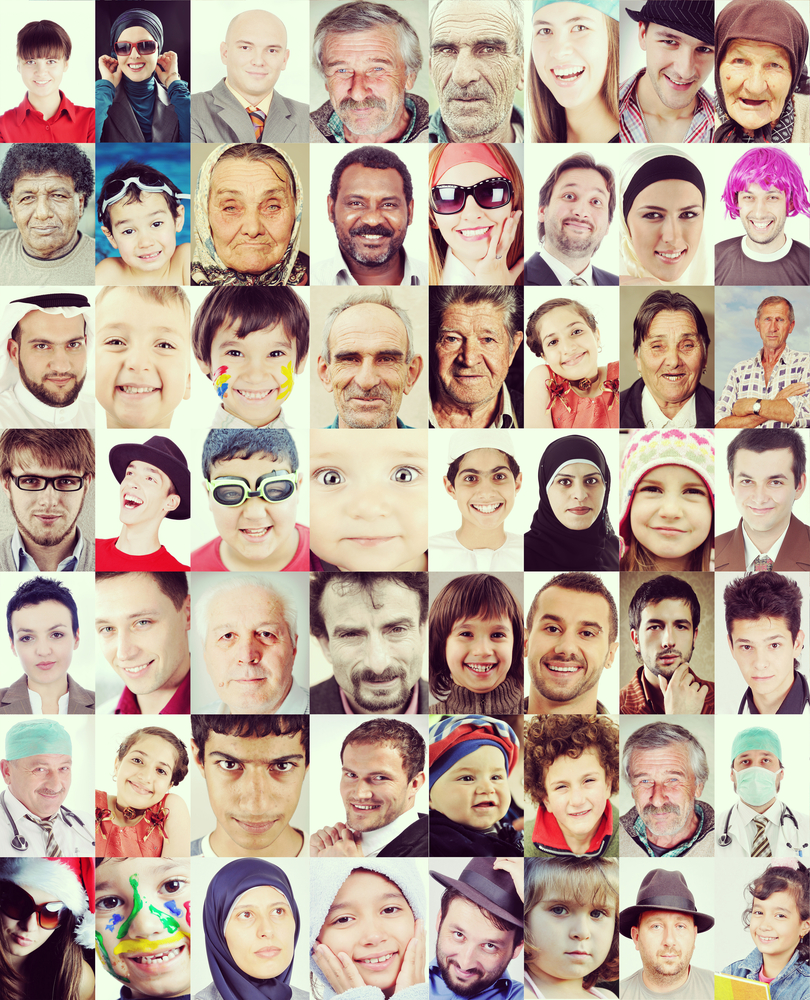 How to hire an A-team that delivers quantifiable results
Content writing, search engine marketing, and email marketing are just three of the critical skills needed for successful inbound marketing efforts.
Here are the key people every smart inbound marketer should have on his team – or, at least their attributes:
"A person's a person, no matter how small." - Dr. Seuss
Content strategist - Playing a major role in strategy and planning, she runs and manages content creation. Multi-tasker, creative writing ace, research buff, and industry trend-conversant, she ensures the content is perpetually fresh, aligned with marketing direction and, most of all, speaks to the buyer persona.
In fact, one of her main jobs, in partnership with marketing and sales, is to create this semi-fictional representation of her ideal customer based on real-life target customer data. Knowing in detail the buyer persona's challenges, demographics, behavior patterns, motivations, and goals makes the content strategist's job easier and more rewarding.
"I'm a big believer that it's all in the story." - Robert Redford
Content writers - He's a storyteller extraordinaire with both creative and analytical skills, a passion for writing, and a razor-sharp grasp of SEO and social media. He needs all these to be able to write timely, high-quality, persuasive, and SEO-optimized content for your website, blogs, e-books, and other digital assets - content aligned with the marketing strategy and the customer's stage in the buyer's journey. Not only should his writing win the hearts and minds of his audience but also convince them that the solution he's selling is the answer to their pain points.
"Marketing isn't magic. There is a science to it." - Dan Zarrella, award-winning social media scientist
Data analysts - As an inbound marketer, you'll be constantly pressured by top management to present proof that your campaign - from content pieces to social posts, from website offers to email messaging - is based on hard data and real-time consumer behavior and that it has delivered ROI. This is where your data whizzes come in. They're there to put their number-crunching skills and analytics tools critical to formulating effective inbound strategies and provide the analysis of critical metrics, such as traffic, time spent on a site, number of inbound links, number of click-throughs by email recipients, etc., needed for continuous improvement and sales maximization.
"Don't build links. Build relationships." - Rand Fishkin, CEO & Co-Founder of SEOmoz
Email marketers - She's an expert who can help you with one of the most cost-effective marketing strategies there is. Her role is to be there where potential customers are, identify and understand their stage in the buyer's journey, and pinpoint ways to nurture leads and turn them into customers. Required skills: the ability to segment and manage audience lists based on buyer personas; align the content to the four stages of inbound marketing (convert, attract, close, delight); send the right email at the right time; and meet the marketing and sales goals by leveraging email via more engaging interactions, stronger call-to-actions, and effective lead-nurturing funnels.
"In order to be irreplaceable, one must always be different." - Coco Channel
Designer - Do you want people to love your website and keep coming back to it? Then, you'll want it to be unique and visually engaging, and hiring an experienced digital designer will help you achieve this. With skills in graphic design, visual storytelling, web-page layouts, and effectively enhancing brand through design, he can complement the content writer's copy and increase its value with images and infographics. Choose a designer who can adapt design styles to target buyer personas, marketing and brand guidelines; use design to educate, entertain, and connect; and utilize visual content with conversion in mind.
"Listening is the new prospecting." - John Jantsch, author, Duct Tape Marketing
Social media ninja - Do you want your message to spread like fire across the Internet? Attract new readers to your site? Engage with potential customers and show them your company cares? Build your brand and transform readers into followers into customers? A skilled social media strategist can do all these for you. Look for one who's a great communicator and is savvy in building and nurturing an online community; identifying and managing appropriate social media channels; engaging with followers, thought leaders, bloggers, and media publications. The more followers you gain and the better you engage, the more likely you'll get more conversions.
"Good SEO only gets better over time."- Jill Whalen, SEO consultant, speaker, and writer
SEO expert - How do you make sure your potential customers find you and read your content? An SEO specialist can help make your website more attractive to search engines like Google and thus more visible to readers by increasing your page's authority and ranking for keywords that are important to you. Besides having previous hands-on SEO experience, your SEO specialist must have an analytical mindset, a solid knowledge of performance measurement and keyword tracking tools, and an understanding of SEO best practices and trends. He must be able to do competitor analyses and align SEO strategy with long-term business goals, as well as possess leadership, interpersonal, and reporting skills.
I'm gonna show you how great I am." - Muhammad Ali
PR pro - Inbound marketing and public relations both seek to build trust and good relationships between their clients and the public using content customized to the latter's needs and interests. Thus, an inbound PR pro needs the skills to nurture relationships with significant influencers - media and industry analysts. She should pursue quality coverage for the client via editorial opportunities on industry-leading websites and speaking engagements at industry events and conferences. She should be a whiz at building media lists, nurturing influencer relationships, projecting thought leadership, finding link-building opportunities, and generating partnerships and positive PR with industry bloggers.
These are just eight of the critical members of your inbound marketing's A-team. Specialists in sales, digital marketing, SEM, and marketing technology will make it even stronger. The key takeaway is this: any well-oiled machine requires excellent moving parts. Your inbound marketing team deserves no less.
*Statistical Reference
*https://www.weidert.com/blog/14-statistics-that-make-the-case-for-inbound-marketing
Quotes from
https://blog.hubspot.com/marketing/inspirational-quotes-inbound-experts
https://www.slideshare.net/HubSpot/25-inbound-marketing-quotes-from-the