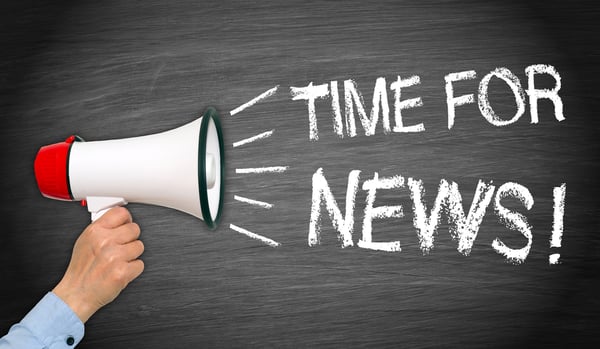 I have worked on both sides of the desk. I was editor-in-chief of a publication in NY and a freelance editor and journalist. Most of my life, since age 16 to be exact, I have found my passion in providing public relations services to results-oriented clients.
From behind my desk, I have seen blunders, bloopers, and mistakes that have cheated clients out of coveted opportunities. If only they had done "this" or had "that" in their PR toolbox, they might have gotten the coverage they desired.
Here's how they could have improved their chances:
1. The Missing Link - The PR Toolbox has to have everything in place long before the first press release goes out. So many companies shoot from the hip and try to assemble things after the fact, but without the basic hammer, nails, drill and drill bits, kept in an organized manner, they find they are so busy scrambling that they can't present the reporter with all the tools she needs to write her story.
Here are just a few things a company should keep in its PR Toolbox:
A messaging document – this should make your value clear across verticals as well as for different audiences within the purchase chain. This will also provide a single voice to the market throughout your organization.

Internal experts - Bios on people within the organization who can speak to reporters about different aspects of the company. Unfettered PR access to key top-tier executives is essential if your PR person is going to get you bylined articles or arrange interviews.

External experts - An updated list of spokespersons, users, and case studies that can be made available to reporters in different verticals. If your product has a health angle, have appropriate healthcare professionals in your toolbox. If your product serves a specific field, have an objective expert on hand who is familiar with your product and can talk about its application in that industry. Users/customers should be provided since this often provides the strongest validation of your solution.

An easy-to-navigate website with video links that show exactly how your product works should be kept up-to-date.
When these pieces are NOT in place and your PR person has a reporter on the line, chaos reigns. When you can deliver all the pieces, you are in much better control of your narrative.
2. The Dog Ate My Press Release - There is never, ever, EVER an excuse for promising a reporter (who may have promised their editor or producer) something that you may not be able to deliver! If you promise an interview with a key professional and the interviewee backs out without a reschedule date, the media person loses face with his editors, your PR person loses credibility, and your company and everyone involved looks terrible.
Horrible.
Awful.
If you promise something by a certain date, deliver it, or risk losing the story AND the contact. It is very hard to reengage the media contact when you overpromise and do not deliver.
3. High Expectations Lead to Overpitching - Your company is your baby and as your PR person, I am paid to agree with you that it is the prettiest, most wonderful child on the planet. Wearing my PR hat, I am also paid to assume a fresh eye when assessing the PR potential of your story. Before I pitch, I look at your competitors to try to understand your place in the overall market.
What have they been pitching, to whom and how? I look for fresh angles, and I try to figure out how to position your company to stand out. I know that the reporter is looking at your baby and comparing him to all the other babies in the world.
It is up to us to tell the reporter WHY your baby is the best, but please know that if we do not get the response you expect, there may not be anyone to blame. After a few pitches we sit back and wait. Not every news item is immediately worthy of a page-one Wall Street Journal story, and some are - but maybe not when you would like them to be.
Know that if you do have a page-one story, it may take time to percolate. I pitched a story to a reporter from page one and despite several efforts to reconnect, I never heard much back. Two years later, the reporter I pitched was doing a story on a similar subject from a slightly different angle; she called me to catch up on the company and product line. The story ran on page one with a photo we provided and put the client on the map.
We all make mistakes, but PR mistakes in today's world stay on the Internet and dog your company. Putting your best PR foot forward and getting it right the first time will help your company achieve its PR goals.