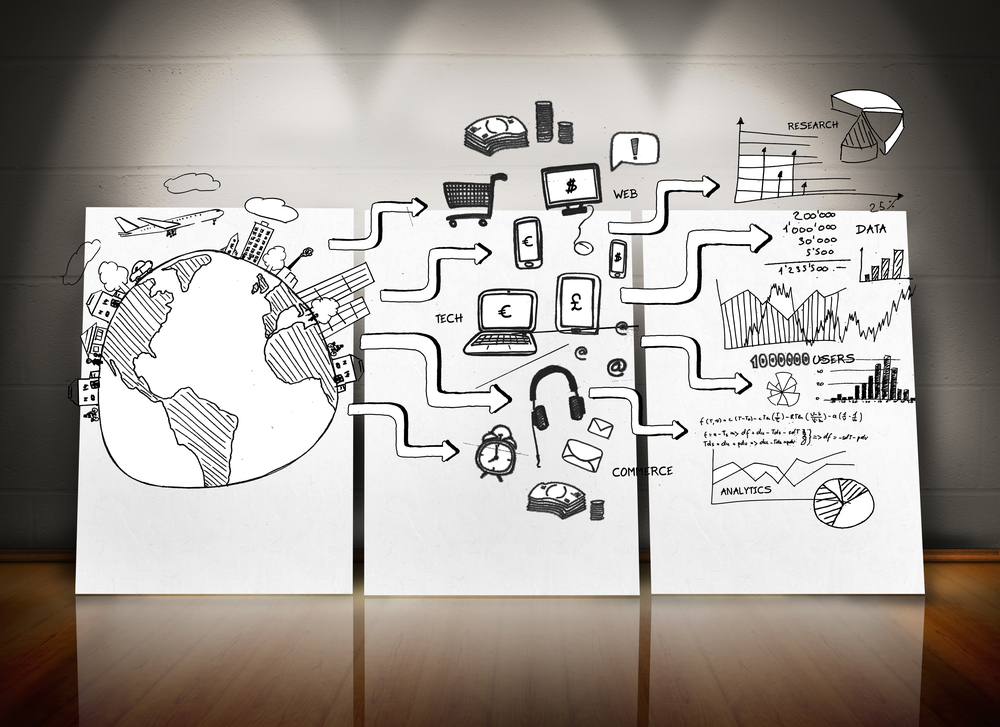 Want to break through the clutter? Want to rise above the market noise?
Are there too many cybersecurity companies for our own good? Some have become unsustainable as others have gone under. It seems ironic that cyberattacks - the biggest threat to both organizations and nations - have given rise to an enormous global cybersecurity market.
Should be good news, right? However, the unrelenting waves of cyberattacks and the increasing need to mitigate security risks has also given rise to more than 4,000 cybersecurity companies, whose marketing messages are now flooding -- make that clogging -- an already congested vertical.
Now, say you're a cybersecurity startup
with a really fantastic solution. How do you make your voice heard above the din, demanding recognition of the value your tech provides? Perhaps you need to secure additional rounds of finance, engineer a successful exit, or pull off a profitable IPO?
The secret is crafting the right messages. To rise above the market noise and boost lead generation, your cybersecurity messages should:
Target your buyer personas
Forget cookie-cutter messages. Instead, ask yourself: who will my solution benefit best/solve the most problems for enterprise-level clients or small- to medium-sized businesses? In other words, mine your cybersecurity personas -- the fictionalized representations of your ideal customer -- to grasp the needs, goals, and priorities that your message should address. You'll need to tailor your message specifically whether you're targeting the risk manager, CISO, CEO, CTO, IT manager, or others. The more clearly defined your target, the more focused -- security-centric? business-centric? infrastructure-centric? -- and desirable your message will be.
Include powerful, can't refuse content offers
What is an "offer"? It's a piece of content - say case studies, whitepapers, product demos, a free brief consultation, etc. - that's valuable enough for consumers so they're willing to exchange it for information about themselves. Offers should communicate your uniqueness, such as useful, insightful topics that no one else has covered; high demand promoting your hundreds of downloads and sign-ups - don't be left behind; and/or newsworthiness, like relating your offer to current events, such as a cybersecurity whitepaper that's relevant to the latest hacking story. The icing on the cake - present your offer with an intriguing, thought-provoking title a.k.a. "click bait" that'll make potential leads curious and get them thinking and engaged.
Keep up with cybersecurity jargon
If you want your cybersecurity tech to be perceived as the "newest," "most stable," or "totally integrated," your marketing language should follow. The cybersecurity landscape is continuously evolving and is jargon-heavy, with new concepts constantly.
Involve your happy customers
Bragging that you're wonderful is far less powerful than having a customer say so. Case studies or testimonials will take you further than just crowing about your features. Detailing how your technology helped mitigate a specific security challenge - and then demonstrating the positive results will go much farther than just listing product features in convincing potential leads to give your solution a try. Moreover, whether a video testimonial or written case study, this content has extended shelf life and can be used when and wherever you deem it appropriate.
Understand your personas' pain points
People are drawn to messages that make them happy, rather than afraid. Imagine a message that says, "Our cybersecurity solution will protect your brand and business," vs one that says, "Hackers are probably already in your system - get our technology before it's too late!" Or, "Our security platform will keep your networks running smoothly," vs "Our security platform is the only thing standing between you and that malware in your OT network."

Positive messages - positioning your technology as a solution to the customer's problems - rather than scare tactics have been proven to make audiences better connect and engage with the provider.
Educate customers
Potential customers, especially C-level executives who are not security savvy but control purchase decisions, need to be educated about the ubiquity of cyberthreats of various kinds and the potential impact on their businesses. With B2B buyers conducting two-thirds of their research before even contacting a provider, cybersecurity vendors can stand out by producing informative content, taking on the role of advisor rather than just seller. Creating content that describes specific security problems that resonate with potential customers will not only draw them to your site, they will position you as a source of valuable information in fighting cybersecurity threats while opening the door to sales leads.
Let K2 Help You Craft Your Cybersecurity Message
Just ask one of our many cyber clients we've guided over the years, providing 360 support for their communication efforts - PR, blogs, email marketing, social media, etc.