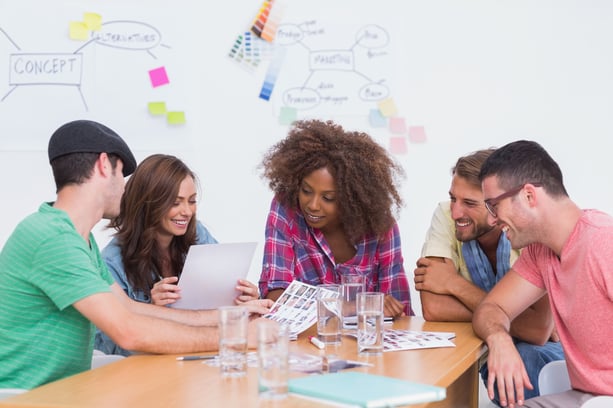 Hmmm…should this be a blog or rant?
We're constantly amazed at the number of companies who've been around for years and don't have a cohesive messaging document (MD).
While I understand the aversion – MDs are difficult to execute, with various stakeholders within the company trying to get their voices heard – a well-conceived MD creates a virtual paint-by-numbers scenario, where all of your USPs are well defined for audiences across the purchasing chain, smoothing the account-based marketing process.
Here's an odd thought: don't assume your engineers, marketing and sales staffs, customer support teams, and customers all agree on what your solution does or its benefits.
We've seen scenarios where the developers thought they were making one type of product, while the sales team was representing it very differently – so differently, in fact, that customers dropped out of the sales funnel due to the confusion. When the solution you deliver is at great variance with your sales claims, you're in trouble.
As marketing pros, we're averse to being set up for failure.
When we advise our clients to do things a certain way, but the client insists on it her way, we make it clear that there are limitations being placed on us. We always put this in writing as well, so, when the finger pointing starts…
K2 has a secret weapon when it comes to messaging. Our COO, Amy, for some reason, loves to talk tech with engineers and developers. She loves granular detail and identifying areas of overlap and lacunae among different technologies, then figuring out how to clearly write about them.
Download Our Messaging Framework
The result is usually a four-to-11-page document. Sadly, we've been fired after overwhelming a couple of marketing directors, who kept insisting they only needed a slide with a few bullet points! Yup, they're both out of business now, which is a shame, they had interesting tech.
Do you want to benefit from a highly detailed, yet clear document that'll put your sales efforts on the right track? Talk to us!