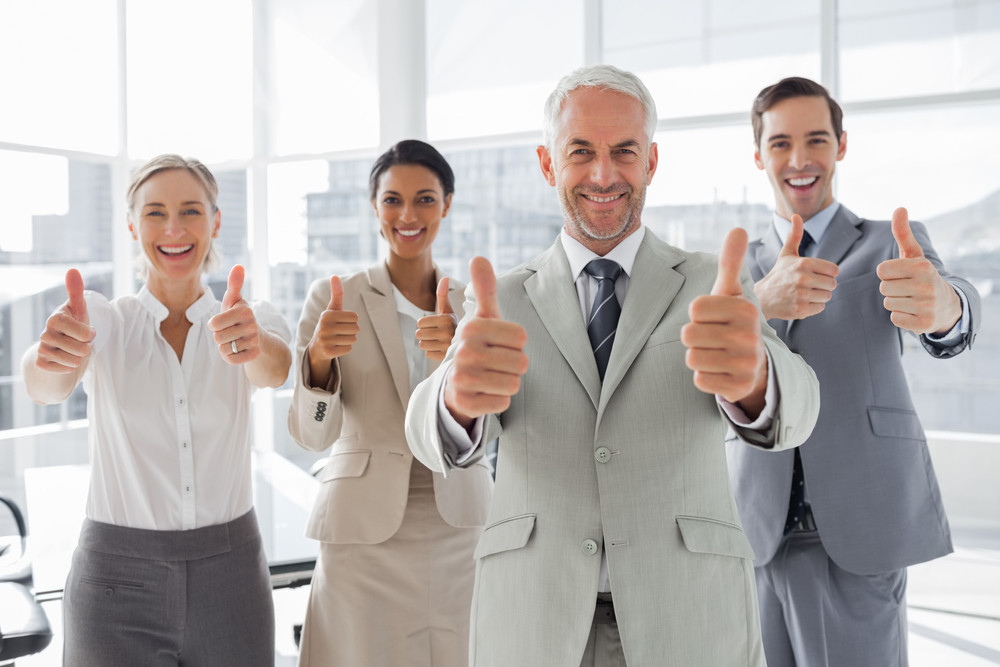 Run Smooth-as-Silk Analyst Briefings
Analysts are undeniably one of today's top enterprise influencer groups - providing value with their finger on the pulse on the market, understanding of customer needs and pain points, and ability to advise clients which vendor and solutions to consider.
Leveraging such relationships takes more than just mastering your PR pitches. It takes perfecting the art and science of the "analyst briefing" - the heart and soul of your AR program - by adhering to best practices or, in this case, 10 critical DON'TS:
DON'T choose your analysts willy-nilly. The first step in the analyst relations journey is to make sure you have a good list of the analysts who are operating in your target market. You can identify the key analysts by looking at your competitors' websites for analyst reports, sifting through analyst quotes in relevant articles and press releases, or examining the agendas of key conferences where analysts may be speaking. There are so many firms/analysts that you may have to prioritize and decide which/who are the most appropriate for regular briefings or paid retainer relationships.
DON'T take time for granted. An hour or half-hour call goes quickly. Not only should briefings start on time, but clients should make sure they have their message ready, communicate their most important ideas at the beginning or middle of the call instead of the last few minutes, and avoid repeating points already on their website. Leave enough time for the analyst to ask questions or clarify a point.
DON'T take your analyst by surprise. Give the analyst a complete list of who on the client side will be in on the call and, if possible, each party's title, bio, or LinkedIn profile. This will save precious time on awkward introductions; plus, it will allow the analyst to better prepare questions. Similarly, you should have your due diligence on the analyst.
DON'T sidestep the briefing request process by sending a personal email request to analysts, who are probably already inundated with emails. Do use the briefing request form found on most analyst groups' websites. This way, your request won't fall through the cracks, you'll be directed to the appropriate analyst/s, and your request will reach a much bigger audience – other analysts may be interested in the briefing.
DON'T forget that you're telling a story...a great story that you nevertheless have to structure into a concise 30- to 40-minute session with room for an intro and analyst questions. A funnel structure that starts with the big picture – vision, strategy, business issues – and proceeds to the nitty-gritty of product capabilities, real-world use cases, technical and pricing aspects, etc. will deliver your message clearly and concisely. As with any marketing story, be sure to grab their attention early and propose next steps at the end.
DON'T hog the briefing. In addition to promoting your product or technology, you requested to brief THIS analyst for the valuable insights she can provide you and your company. (Be aware that some analysts will NOT give feedback unless you have a paid relationship). Have a script and a reasonable number of slides, but pause once in a while to make sure the analyst has the opportunity to ask questions and comes away with the correct takeaways.
DON'T go into too much or too little detail. Moderation is key. Give the analysts enough depth and detail as necessary to give them a good sense of what the product/technology does, how it works, and why it provides the best solution to a specific business problem. Include stats to buttress your point if you have the time, but don't overwhelm the analysts with too much technical minutiae.
DON'T neglect your competitors. Every product or company has competitors, whether direct or indirect. You can't ignore them. Shine a positive light on your offering by comparing it with competition and showing analysts how your product can meet the needs that your competitor's can't.
DON'T forget your case studies. For customers as well as analysts, the proof is always in the pudding. Don't just say what your technology does, prove that it has benefited actual customers by solving actual problems. Quantify your claims - how much money saved, time reduced, productivity increased - with figures. Mention actual customers who have benefited from your product and how it happened. While some customers do not want their names used, analyst calls are generally considered confidential, so you can give real-world examples.
DON'T fail to follow up; that is, maintain this vital relationship by staying in touch when you have new developments in terms of technology, partnership, or customers. Write a thank you note when the analyst mentions your product/company in a report; nurture it anyway even if she doesn't. Pick a few analysts you want to have an ongoing relationship with and let them hear from you periodically. Share whitepapers and other relevant materials. Ask for their opinions every so often. In other words, keep the connection going.
If you're in marketing or public relations, you know that analysts are a critical part of the ecosystem and instrumental in making or breaking your product. Making sure that your one-on-one encounters with them - the analyst briefing - goes smoothly is critical in ensuring these top influencers are on your side.