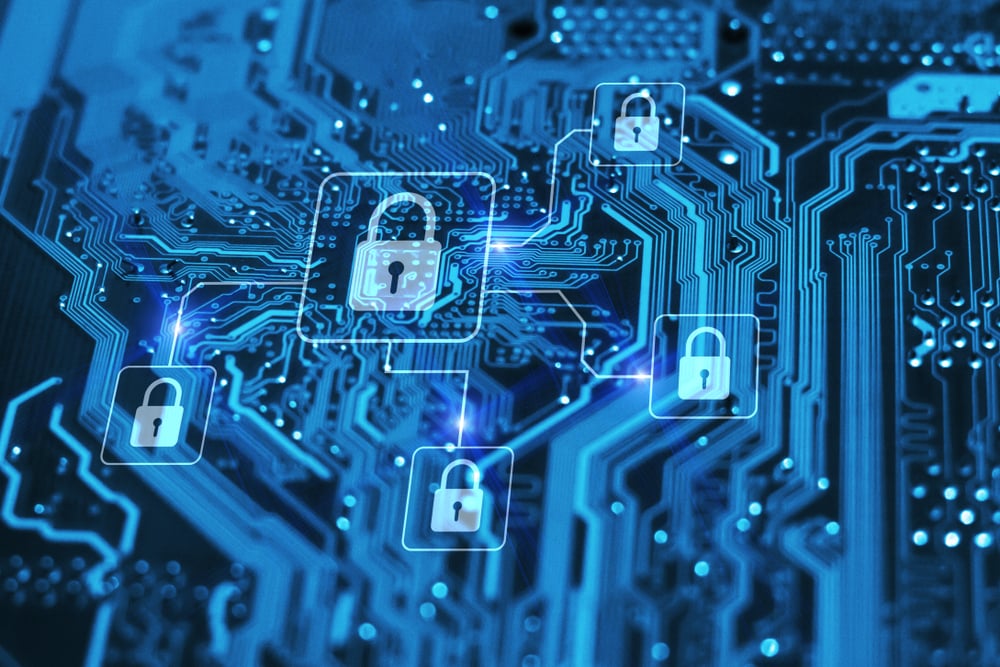 K2 Global Communications' integrated, highly targeted communications approach - plus cybersecurity experience - helps you break through a congested market
After thousands of well-publicized, successful attacks against both countries and companies, cybersecurity is obviously hot. In fact, due to the "international intrigue" aspect, it's almost sexy.
Cybersecurity companies, whether established or startups, are clamoring for coverage from an increasingly shrinking pool of journalists.
How to garner recognition? When it comes to PR and marketing, many companies choose to try to go it alone, at least at first. That qualifier – "at least at first" – can lead to a deadly loss of time while your competition is attacking full throttle.
Whenever we hear: "We'd rather put our resources back into R&D," we've grown to recognize this as the death knell of that tech. Companies often go under within a year unless they're bought out at fire-sale prices. I'm guessing you don't want to be the next $30M company purchased for $3M because you couldn't get customers into the sales funnel.
Intelligent aggression is called for. With all the cybersecurity innovations crowding the market right now, how else can you communicate your value and capture your share of the market?
Enter K2 Global Communications.
To sell, you've got to communicate.
You've got to deliver the right messages to your target personas to inspire action and strengthen customer relationships. You can choose to try to do this yourself - sans the expertise and connections of a professional marketing, communications, and public relations agency - and take time away from running your company and further pursuing innovations. If you have an in-house marketing team, they are busy with coordinating the entire marketing infrastructure, managing trade show logistics, and keeping the sales team at the ready.
Of course, you can hand over your marketing, comms, and PR needs to an agency experienced in helping cybersecurity clients communicate to drive profits. In other words, dump it all on us. Just answer the occasional email and have a weekly/biweekly/monthly call, and it's all off your plate.
How does working with K2 increases your visibility and profitability in the cybersecurity market? You get an agency that:
Breathes, speaks, & lives cybersecurity. Work with a premier American-run boutique PR and customer communications company that has helped cybersecurity companies like SURF Security, FIrstPoint, Cyberint, and many more sync their communication strategies with tactical implementation. Take advantage of our strong relationships with security analysts, journalists, opinion makers, and thought leaders who can put you in the center of the cybersecurity conversation.
Integrates PR, social media, lead-gen, and content marketing. That's right - the era of PR equals press releases is long over. With K2, you can develop multifaceted campaigns focused on your current marketing goals, including:
Coordinated communications – Everything we do is based on ensuring you present consistent, clear messages to your target audiences, no matter the channel. Before we begin anything, we provide you with comprehensive messaging.
Public relations - K2's brand-strengthening, sales-driving PR directly integrates with your business goals. Use our 17+ years of expertise to directly reach the key influencers – journalists, bloggers, and analysts – to whom your customers listen. Your critical messages will be clearly pitched, clearly defining your benefits across markets and players, systematically approaching them niche by niche, role by role.
Digital, inbound, and content marketing - Want to drive qualified leads to your website, build your industry reputation, and increase your bottom line? Rely on K2 to help establish your marketplace presence with the right strategies and tactics to drive inbound marketing, strengthening your relationships with customers, potential customers, and influencers.
K2 digital, inbound, and content marketing services include crafting comprehensive strategies and tactics to build ROI using digital and inbound marketing via Hubspot, content marketing (blogs, white papers, articles - all placed in publications that influence your customers), newsletters, website development, brochures, and more.
Social media - Work with K2 to engage your target audiences on social media, creating the balance between commercial, curated and objective content. Social media services include content creation and maintenance.
Provides wide-ranging media coverage & creates insightful cybersecurity content that grabs media attention
Maintains long, productive relationship with clients
"Launching a company is exhilarating, especially when you've created a unique, paradigm-shifting tech. Amy immediately grasped the benefits of our zero-trust enterprise browser. Long story short, we had a very successful launch and having the K2 team and Amy at hand was very impactful – and still is. Thanks to their assistance, we're making a strong and lasting impression on the market." Moty Jacob, CEO & Co-founder, SURF Security
"Thanks to K2, we were able to define messaging, increase brand recognition, and support our sales." Maor Goldberg, Former CEO, Whitebox Security – K2 supported Whitebox from initial marketing infrastructure to acquisition by SailPoint

"I brought K2 with me after working with them in a previous role. They did what they always do - hit the ground running, and secured articles in a key publications…" Daniela Perlmutter, former VP Marketing, CyberInt
"K2 delivers the value of a seasoned US agency with global reach, but with local access." Yoran Sirkis, CEO, Seemplicity
"K2 broadened our international exposure. They've always been willing to jump in and help at the last moment. I warmly recommend them." Noa Benari, former VP Marketing, SecuredTouch
So, who needs K2 Global Communications?
You do - if you want to make your standout cybersecurity product stand out from the crowd by increasing your visibility, communicating your value clearly and consistently to the right people, and building lasting relationships with the biggest influencers.