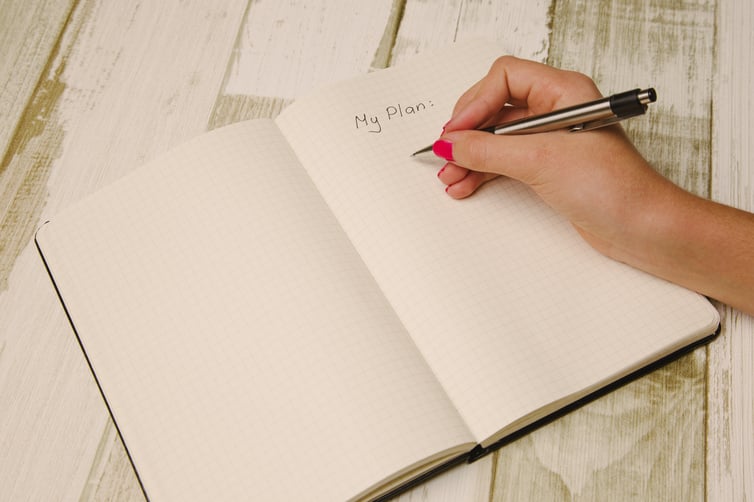 Public relations isn't rocket science, as my partner has consistently reminded me over the past decade. However, it does take a significant amount of time, energy, and persistence.

Getting your news out there
You can simply send your AI-generated release (no comment on the quality you have received) to your existing customers and prospects so they have the latest news from your company and disregard the media altogether.
Of course, that's customer communications, not public relations.
DIY PR needs to be broken down according to who you know and how much time you have.
You know that you had the business card of the leading journalist in your field whom you met by chance at the latest trade show. Ahh. found it.
For her to publish your information as news, you need to research exactly what she is working on right now, what she has recently written about, and then put your news in that context. That may take about an hour or so.
If you use AI, you need to make sure that it's been trained on information as of yesterday... Of course, she may have just covered the topic and won't be writing about it again soon, so you should research her the publication's editorial calendar, too.
Next journalist…

Online services are not enough
Often, when we approach companies about doing their PR, we've frequently been told that they use one of the wire services or online distribution companies. These services have already been around since the 1950s and still do a great job distributing general news. We consistently recommend their basic services to increase SEO.
Most companies, however, are generally not willing to spend the money to have the wire services specifically target their releases, as these fees generally range from $2,000-$6,000, based on region and translation requirements.
Then, there's the writing…
Are you writing in your native language? Can you write using proper grammar, punctuation, capitalizations, and express your advantages clearly?
Yes, AI can create a basic press release for you. Watch for word choice, sentence structure, and the like. All written materials, including the press releases and the emails they're attached to need to be well written since you'll be judged by them.

With AI, be wary of pasting in proprietary information, as it becomes "shared property" - training data for the AI system and your information. It may also end up in someone else's material that the AI content platform has generated....
Getting serious
DIY PR is simply about budgeting your time to build your personal contact list of journalists, bloggers, analysts, and influencers in your industry and prioritizing them to get maximum impact. Once you have everyone's contact details in a database, you can start distributing your press releases directly to them and see what sticks. Do realize that these people are getting anywhere from 50-500 press releases per day, so unless you can create engaging headlines and text, you may be viewed as an irritant.

Target the top 3-5 people you really want to reach and follow up. Persistently. Consistently. You don't want to reach out every day or every week, but make sure you keep them informed of your news in hopes that one day you'll get their attention. Then, continually add names in increments of 3-5 until you have a solid list, and keep up with them, their shifting interests - and, of course, the publications they are leaving and joining - or the Substack newsletter they have created to cover the industry independent of a traditional publication.
That's it.
Just find the time to do it within all your other responsibilities.
Good luck!
(If you need us, we're here, of course.)