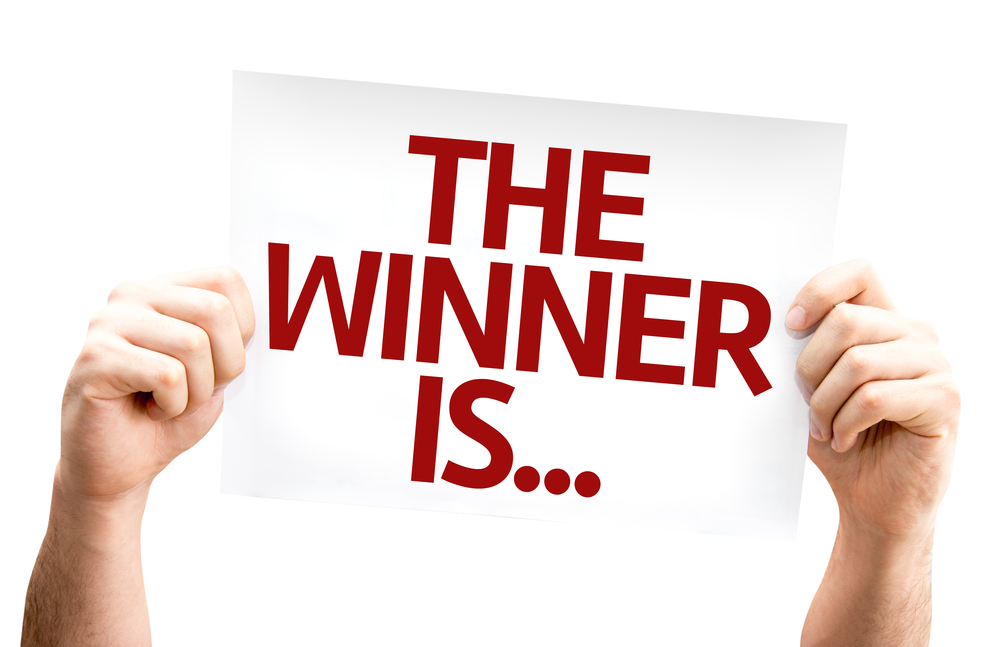 K2 is honored to have been recognized by Clutch for a multitude of achievements - we have been named one of the top boutique PR firms and one of the top corporate communications firms.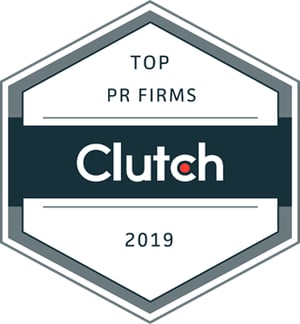 We are honored to achieve such awards, and we've worked hard to earn them. We are a dynamic, top-notch firm with real results to prove it. Our skilled team uses highly targeted strategies and tactics to deliver consistent success for our clients. We have more than 14 years of experience in PR and marketing, so we know what works and what doesn't, and we certainly know how to adapt to an ever-changing digital climate.
Now to tell you a little bit more about Clutch, the company that's honored us. Clutch is a B2B ratings and review firm in Washington, D.C. that aims to connect service providers to potential clients across hundreds of industries from virtual reality development to marketing.
Clutch is a one-stop shop for anyone looking for service in any sort of digital or technology industry. Clutch analysts achieve this goal by scoring and ranking service providers based on their industry, achievements, reviews, and previous work experience. The ranks and scores are determined after Clutch analysts conduct personal interviews with service providers' previous clients to ensure real and unbiased reviews.
These genuine reviews are key to Clutch's operation; they are what make Clutch such a good platform for B2B services. After interviews with our previous clients, Clutch has given K2 a score of 5 stars.
Here is a review from one of our happy clients: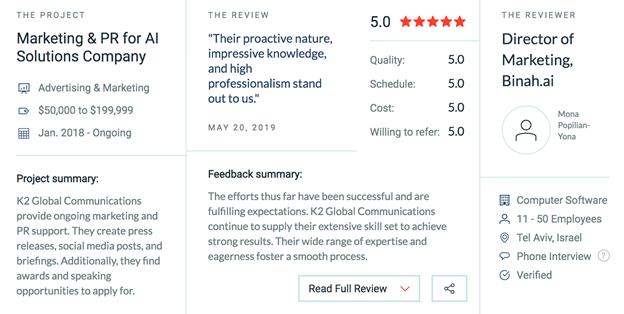 In addition to featuring K2 on Clutch, The Manifest and Visual Objects, sister sites of Clutch, have also chosen to showcase our work. The Manifest is a business news, strategy, and how-to site for budding businesspeople while Visual Objects is a portfolio site for visual and creative design firms. The Manifest has listed K2 among top PR firms as well as published our projects. Visual Objects has also published our portfolio items and listed K2 alongside top ad and marketing agencies.
We are honored to have received recognition from Clutch. We know we always work hard to deliver top notch service, but it is wonderful to be recognized for it. We hope to continue working with Clutch and build our portfolio.