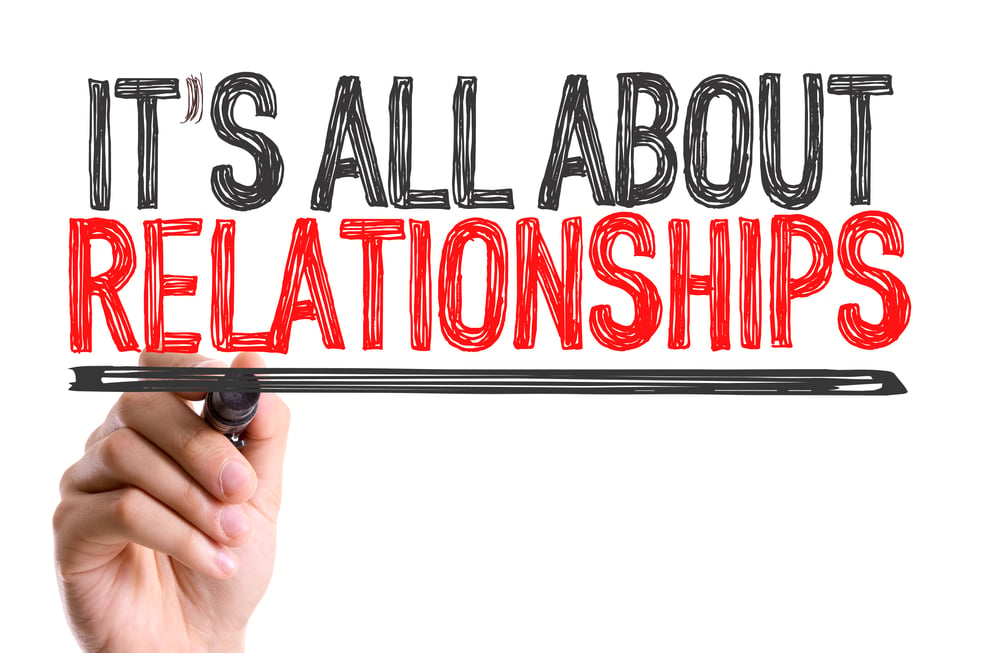 Collaborative marketing is a must-add to your overall B2B marketing strategy. Collaborative marketing means building connections, networking, and establishing formal partnerships among related, non-competitive businesses to increase brand awareness, gain new customers, and boost sales.
So, what exactly is B2B collaborative marketing? It's not as easy as it sounds, and, no, you can't partner with just any company or one where your best friend happens to be the CMO.
You must find a "partner brand" whose values, offerings, interests, and audience are similar to yours, and then work together on marketing initiatives that enhance both partners' influence, leads, and brand exposure.
It's very important to ensure your collaboration is not just one of like-minded businesses, but one where both partners can effectively work together to ensure only positive brand associations.
Here is what you need to look for in a collaboration partner:
Shared target markets and similar buyer personas
Complementary brand identity
Similar marketing goals
Aligned corporate values
Get Our Guide to Collaborative Marketing Content
B2B collaboration can cover a range of marketing activities. For example, your brand can:
Collaborate on social media content - Whether on LinkedIn or YouTube, or on interview blogs or Q&A articles, partnerships between like-minded businesses can be highly productive. Imagine a health data tracking platform and a neurological monitoring solution; food and beverage and agri-food data analytics; cloud security and cloud migration; telecom and cellular cybersecurity; smart home technology and eldercare facilities. You get the picture.
Co-produce a podcast - This popular marketing channel is a great way for B2B brands with a similar audience - such as software development and test data management - to combine resources and create a series of co-branded episodes.
Implement guest-blogging - To expose your brand to new customers and gain new leads, promote your thought leadership, or drive greater traffic to your website, guest-blog your way to these achievements. Simply ask a complementary brand - for example, a healthcare provider to your health app - if you can guest-blog on their site and they on yours. The shared audience and links are a great way to grow your SEO.
Share mailing lists - Email marketing offers unbeatable ROI, so what better way to leverage this than for two similar brands with targeted mailing lists to "share" their lists? You can place your thought leadership content or an advertising graphic in your partner-brand's email campaign. You've just increased your potential leads.
Use referral partnerships - Word-of-mouth referrals are critical in many industries but none more so than in enterprise B2B, with its high initial outlays and long sales cycles. This is where referral partnerships come in - your brand partners can "refer" targeted leads for your brand and get some sort of commission in return.
Create a promotion - Nothing attracts a potential new customer than a freebie. Can your security software company partner with an app provider, so your clients get both when they buy your solution? What about cross-promoting an eBook featuring both your companies?
Download the Steps to Collaborative Marketing Success
Coordinating activities with another brand or company requires additional logistics and administration, but the effort is well worth it in terms of the benefits.
Collaborative marketing helps your company:
Expose your brand to new audiences and expand your client base
Create a higher value for your clients while sharing costs, resources, and risks with your partner
Enhance your reputation through positive association with your partner-brand
Leverage brand strengths while filling expertise gaps
Bring your unique selling point to the collaboration, strengthening your brand story
Make connections that will result in long-term benefits for your company
Improve your SEO via collaborative blogging and social media link-sharing
Boost word-of-mouth and social media following via exposure to your partner's audience
Make collaborative marketing successful and stress-free
Consult an expert who can match your B2B brand with the right partners and provide the knowhow and resources you need to build a collaboration team, align marketing goals, determine collaboration activities, design workflows, manage logistics - and create a mutually beneficial collaborative marketing campaign.